---
Meet Our Medical Advisor
Dr. Cheryl Harris has served as the pro bono medical advisor at Pets In Need since 2015. In addition to advising on clinic standards and protocols, she consults with our veterinarians as needed. A specialist in veterinary internal medicine and oncology, Dr. Harris is the owner of Veterinary Oncology and Referral Clinic.
Photo: Cheryl Harris, DVM, DACVIM with Joey, Eddie, Stevie & Spenser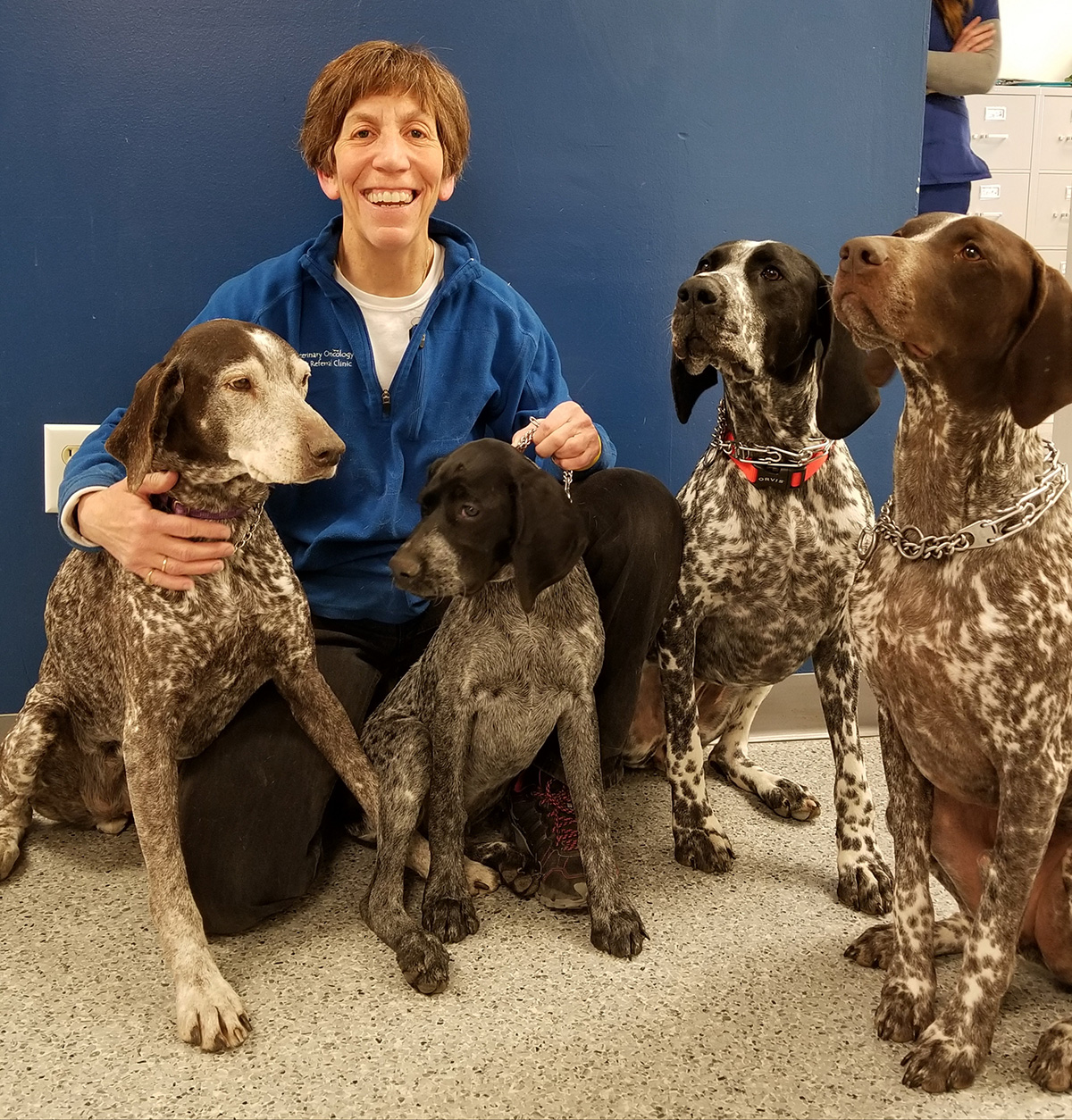 UC Blue Ash Veterinary Technology Program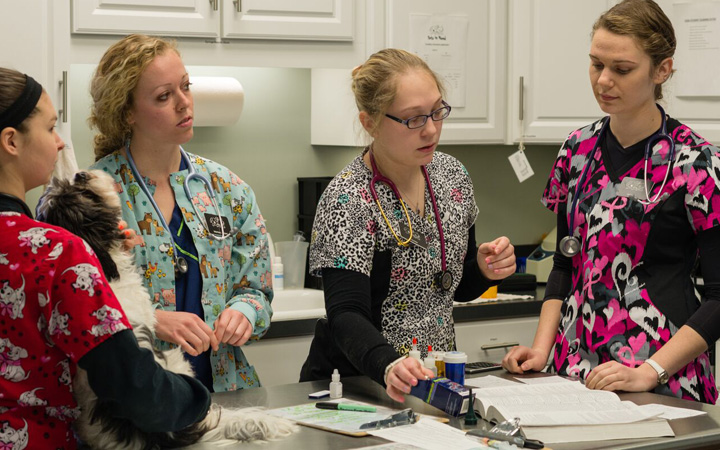 Pets In Need and the University of Cincinnati Blue Ash Veterinary Technology Program have collaborated under the terms of a Memorandum of Understanding since 2013. Both organizations are committed to working together to provide veterinary care for pets enrolled for services at Pets In Need and clinical experience for UCBA students.
Each semester, weekly teaching clinics are held at Pets In Need as part of the sophomore curriculum. Students get hands-on experience in treating pets and interacting with real clients in a real clinic setting.